Best GRE Test Prep Courses and Tutoring in Kuala Lumpur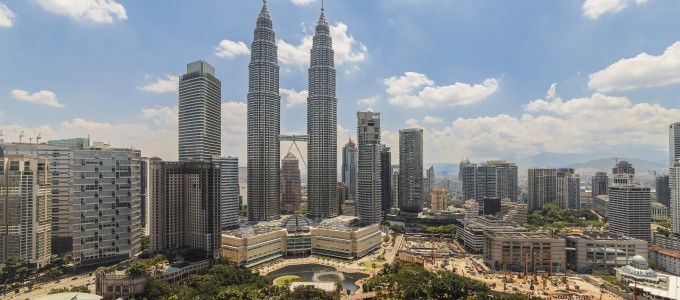 Manhattan Review is a widely respected test prep company that provides a full range of preparation services for the Graduate Record Examination (GRE) in Kuala Lumpur. The GRE is a required examination for admission to graduate programs in most liberal arts and sciences disciplines. The GRE is also accepted by graduate business programs at American universities in addition to some business degree offerings at institutions in other countries. Manhattan Review's Kuala Lumpur GRE learning plans include standard GRE prep courses in on-site format, tech-savvy online GRE classes, and one-on-one GRE private tutoring, and we also provide realistic GRE practice tests. Manhattan Review has been teaching students around the world how to improve their admission test scores since 1999, and we have been responsible for tens of thousands of favorable learning outcomes. Start boosting your GRE skills and scores today with Manhattan Review's comprehensive GRE preparation services for prospective graduate students in Kuala Lumpur.
Manhattan Review's GRE students have been admitted to master's or doctoral programs at highly selective postsecondary institutions such as Cambridge, Oxford, the London School of Economics, King's College London, the University of Edinburgh, the Massachusetts Institute of Technology, Harvard, Princeton, Stanford, the California Institute of Technology, Johns Hopkins, Carnegie Mellon, Yale, UC Berkeley, the University of Pennsylvania, Dartmouth, Brown, Columbia, Duke, Georgetown, the University of Chicago, the University of Michigan, and a number of other great schools. Thousands of our former GRE clients are now successful professionals employed by Fortune 500 companies, including Dow Chemical, Lockheed Martin, Bank of America, State Farm Insurance, JP Morgan Chase, and Express Scripts Holding. Some of our past students currently contribute to the business community in Kuala Lumpur, as valued employees of Telekom Malaysia, Sime Darby, Berjaya Corporation, Astro Malaysia Holdings, and Genting Group. Contact Manhattan Review in Kuala Lumpur right away to find out more about how our GRE prep services can help you achieve all of your goals.
Some business schools are seeing a dramatic increase in the number of applicants choosing to take the GRE. The Mays Business School at Texas A&M University, for example, reported that just 15% of its prospective students opted for the GRE in 2015; in 2016, that number jumped to 39%. Other selective graduate business programs with high proportions of their applicant pool taking the GRE include Boston University's Questrom School of Business (42% of all applicants in 2016), the College of Business at the University of Illinois Urbana-Champaign (36%), Southern Methodist University's Cox School of Business (35%), and Olin Business School at Washington University in St. Louis (34%). Elite business programs often do not report the average GRE scores of their accepted students, but this information is generally available from secondary sources. The average GRE score at the Stanford Graduate School of Business is estimated at 164 verbal and 165 quantitative. Among the other institutions with high-scoring students are the Yale School of Management (165 verbal and 163 quantitative), the Darden School of Business at the University of Virginia (164 verbal and 162 quantitative), and the Stern School of Business at New York University (163 verbal and 161 quantitative).

I was most impressed with how efficient Vince was with everything, he came prepared and he knew what he was talking about. I liked the efficiency. I already came in with a good idea with what I needed to work on and Vince was great in attacking my weaknesses. I cannot think of anything I disliked or that he could improve about his teaching style.
- Jackson (This student took our GRE Tutoring)
Kuala Lumpur
Primary Course Venue:

Sheraton Imperial Kuala Lumpur Hotel
129 Jalan Sultan Ismail
Kuala Lumpur 50250, Malaysia

NOTE: We do NOT typically have staff at the venue, so email us before visiting the venue.
Meet a Kuala Lumpur GRE Tutor: Jessica P.
Jessica P., who was born and raised in Madison, Wisconsin, is a graduate of UC Berkeley (bachelor's degree in English) and the Scheller College of Business at Georgia Tech (master of business administration). She has lived in Kuala Lumpur for the past four years, and is pursuing a dual career as a GRE instructor and as a mid-level manager for a local technology company.
Jessica now has nearly a decade of GRE teaching experience, and has been an instructor for on-site and online group courses as well as individual tutoring programs. Her teaching strengths include attention to detail, diversity of instructional methodologies, and an engaging and entertaining classroom presence. Due to her local roots, she is a fan of all of the University of Wisconsin's sports teams.